Repeater Visit April 2, 2017
The purpose of this trip was to get the batteries at the repeater site. On the trip were Dale, K7FW and neighbor Greg. There was sun at sea level this Sunday morning but the top of the mountain was shrouded by a bit of fog. It was about 40 degrees at the repeater site so cool but not much wind and a view of the ocean.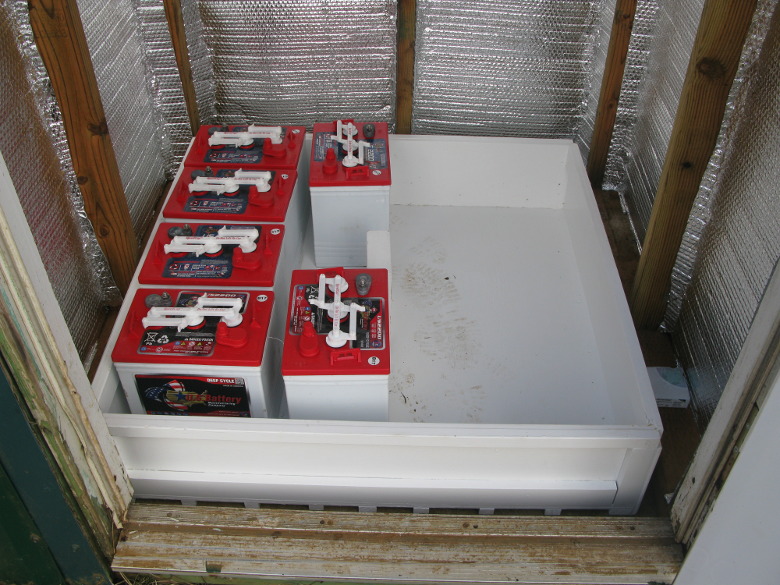 To allow the battery box to be nearly the same size as the interior floor it was necessary to construct the box in two sections. Here the batteries have been placed in the lower section of the battery box.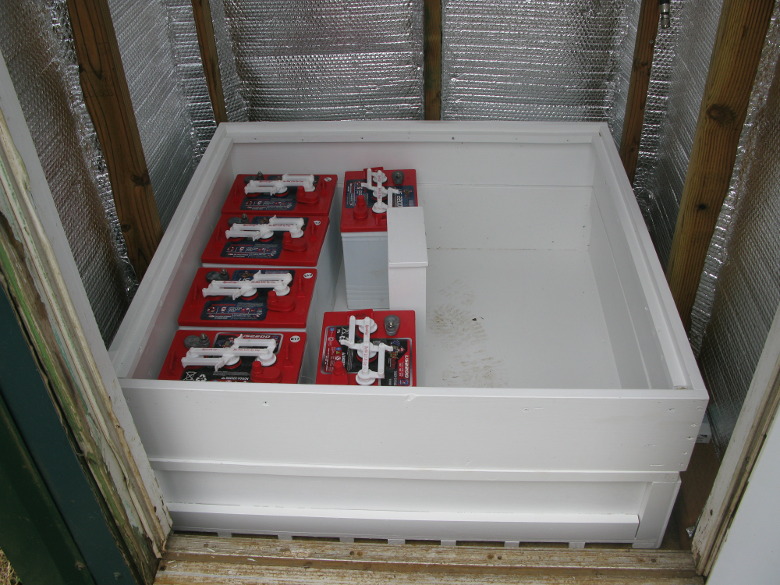 The top section of battery box has been added.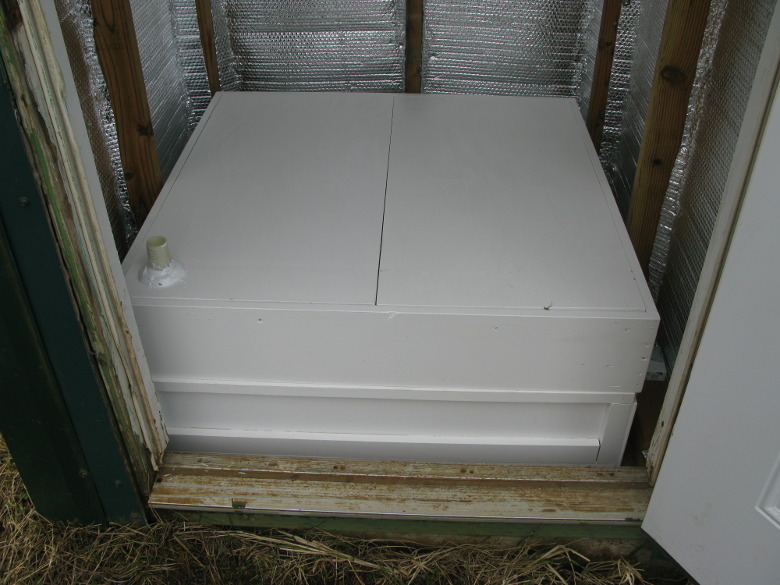 Cover in place.



A rubber mat on top makes a nice surface when you need to sit on top of the battery box and also seals the seam in the cover so that any hydrogen generated can be drawn off through the vent pipe.



Work completed for the day. Greg ready to close up the building.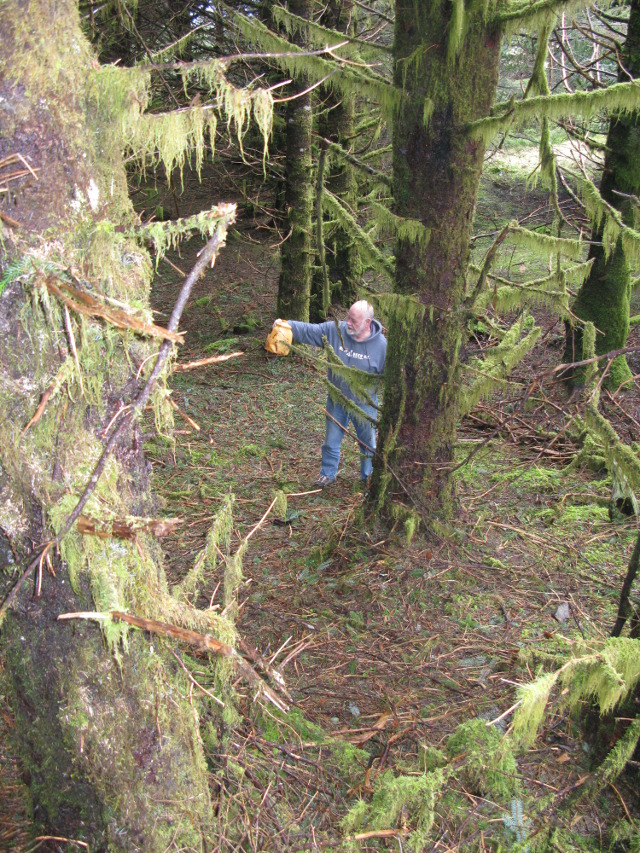 Greg spotted an orange object as we were driving out. It turned out to be a plastic jug so we hauled out a bit of trash.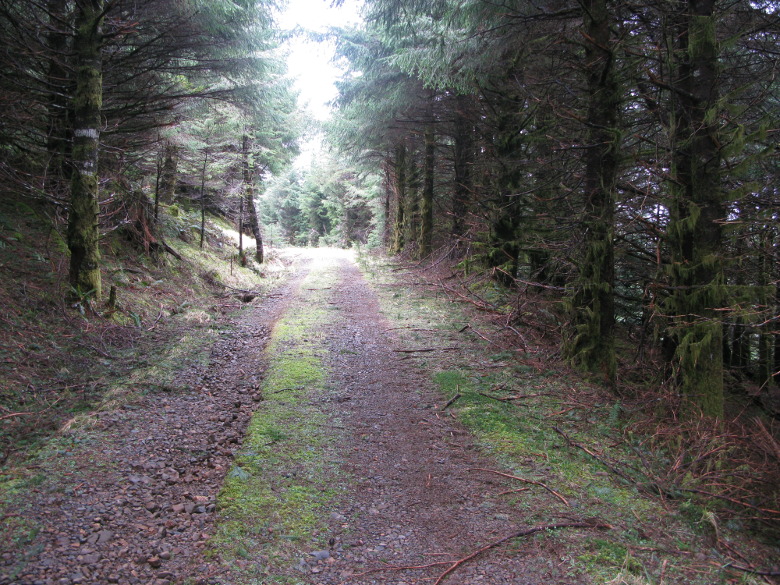 The road out near the repeater site.


Back to main repeater page.