Repeater Visit January 7, 2017
The purpose of this visit was to clean out the inside of the building and seal openings to keep out mice. We also wanted to make some measurements to be used when designing upgrades and check antenna SWR. On this trip we had Dana, AF7UM, Frank, AA1FV, and Dale, K7FW.
The day was moderately windy, cold and overcast, but fortunately about 10 degrees warmer at sea level than the previous day. So when we started up to the site at 10 AM it was close to 40 degrees. As we gained elevation the temperature predictably began to drop. About half way there we found a thin layer of snow on the road but nothing that made travel difficult.
The repeater site was exposed enough that wind kept much of the snow clear so we found just patchy spots of snow on the ground.


We actually had a view of the ocean from the site. Had we waited until the next day the cloud cover would have obscured this view.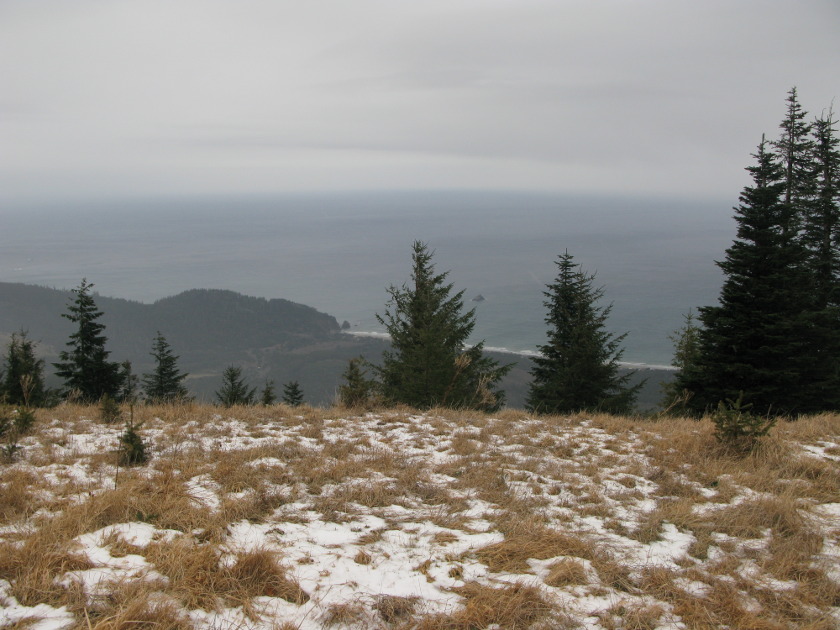 This is he building interior when we started out clean up. The cavities were coming down the mountain and both the top and bottom shelves removed. We had a generator and shop vac to clean up all the bits of insulation and mouse droppings.



Left: Dana, AF7UM Right: Frank, AA1FV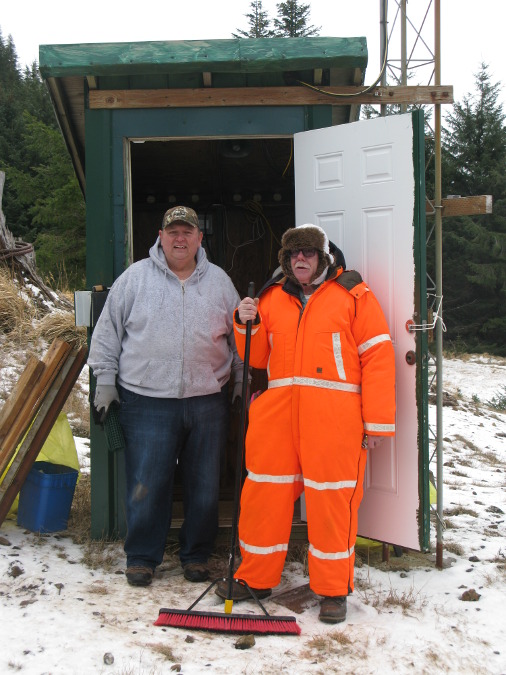 Left: Dale, K7FW Right: Frank: AA1FV



The north side of the building had a couple vents with inserts that would be found used for common dryer vents. On a future trip we need to seal these in a weather tight manner on the outside. Dana removed the inserts that were protruding into the building in order to get them sealed with wire mesh.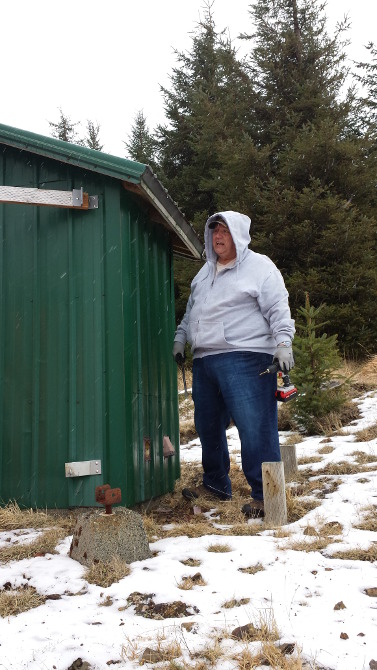 Looking west out over Arch Cape as we neared completion. The cavities are near the truck protected from the occasional bit of falling snow or rain drops.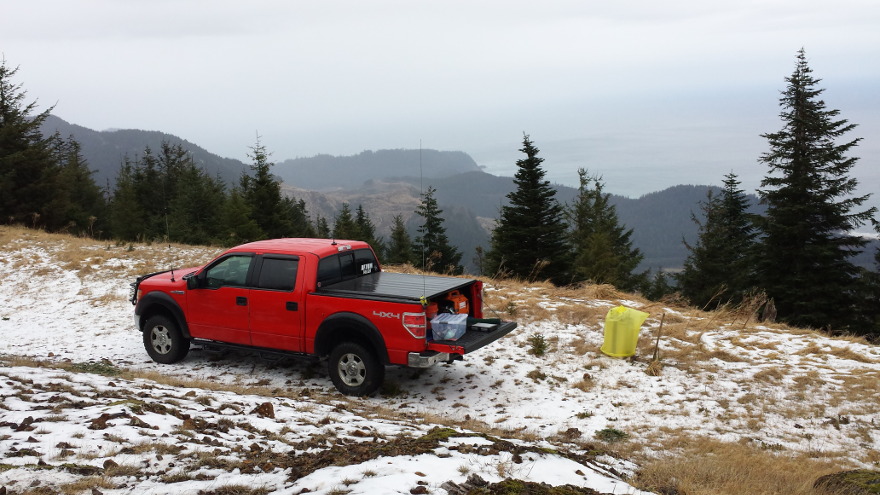 The interior with the shelving removed and debris removed.



There are some vents at the top. There had been insulation along this area which the mice used as nesting material.



The interior floor. The two vents on the south side can be seen here.



The road on the trip down.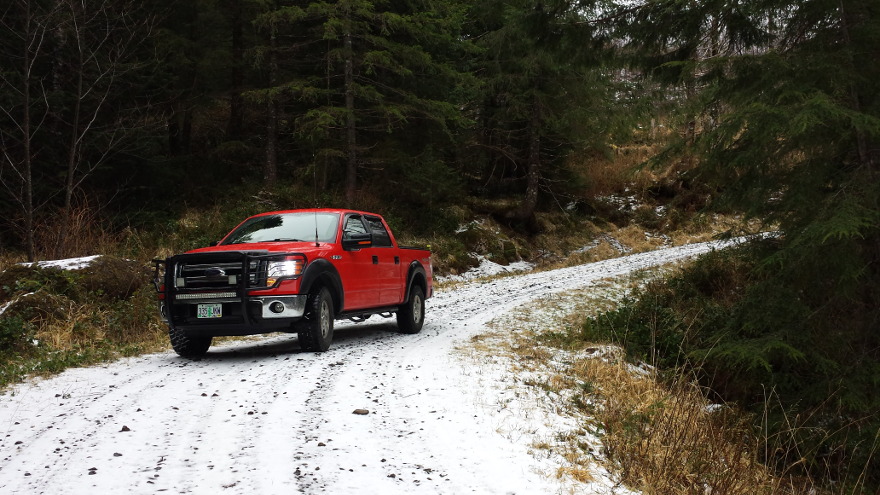 A very small falls empties into a pool on the east side of the road. Today this had a layer of ice.



A small stream and road next to it. That steep hill side in the background gives an idea of how quickly these mountains rise from the ocean.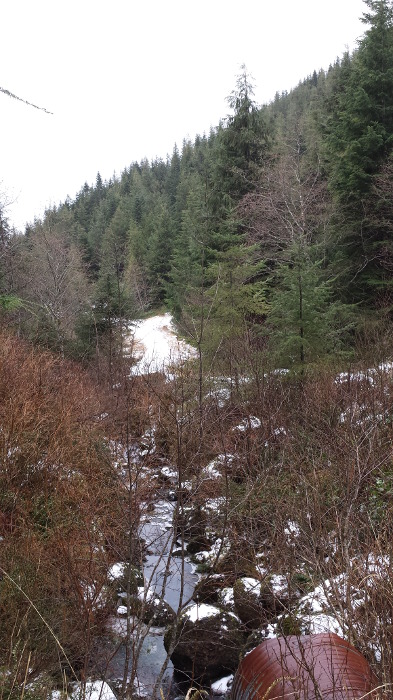 Some measurements taken:

The concrete floor measures 40.5 inches wide and 41 inches deep between the studs.
Distance measured between the studs, starting on the right side of the of the door when facing into the building:
17.5, 19.25, 18.25, 20.25, 19.25, 17.5
Antenna cable length, antennas to middle of building: 22 feet
VHF antenna SWR at 146 Mhz: 1.2
UHF antenna SWR at 440 Mhz: 1.4, at 443 Mhz: 1.3