Repeater Visit September 15, 2012



This trip had a few goals: cut some brush on the trail near the repeater site, check batteries and add water, and spray for ants. On the trip were Tim Crawford, KE7TAC, Hal Denison, WA7FIV, Greg Filliger, N7RIA, Pat Haggard, AE7QU, and Dale Mosby, K7FW. This was the first trip to the site since installation of the new solar charge controller on July 29. That gave us 7 weeks charging batteries with the new solar controller. The good news is that the batteries were fully charged with a specific gravity of 1.280. We did need to add quite a bit of water. This may be due to the batteries needing a good solid charge with the new controller. Time will tell if we need to continue to add more water. The new controller does perform an equilization charge about once a month and we can expect that to require a bit more water.

The trail in was getting a big overgrown with branches close to the site. On the trip of July 29th I trimmed some of these with some hefty shears. On the way in we did some more trimming. Here we see Hal with a bow saw and Dale with shears.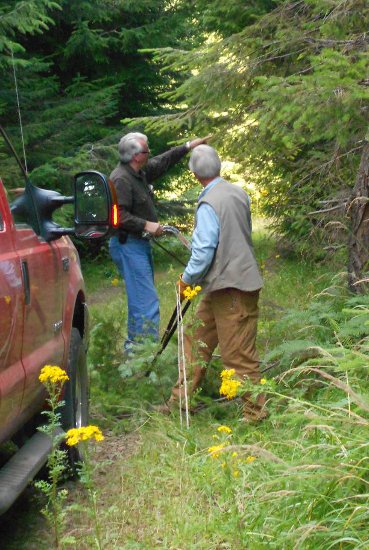 Here is a view of the repeater site looking northeast. Rumor has it that Greg washed his truck in preparation for the trip.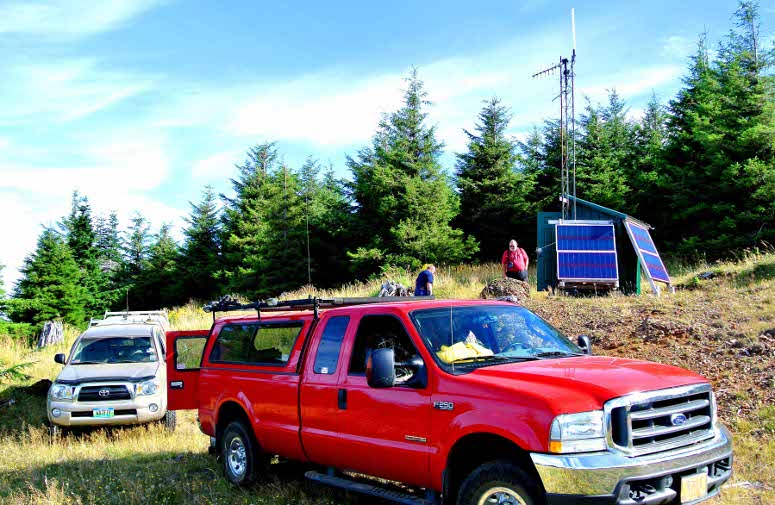 Here is a view looking southwest.



Dale checking specific gravity.



Quite a bit of water was added to each cell. Far more than on previous visits.



We did a great deal of clean up on this trip. A lot of scrap bits of wood and wire were accumulating in the repeater building.
Those were all removed. Here we see Hal, Tim, Greg, and Pat (left to right in photo).



More clean up.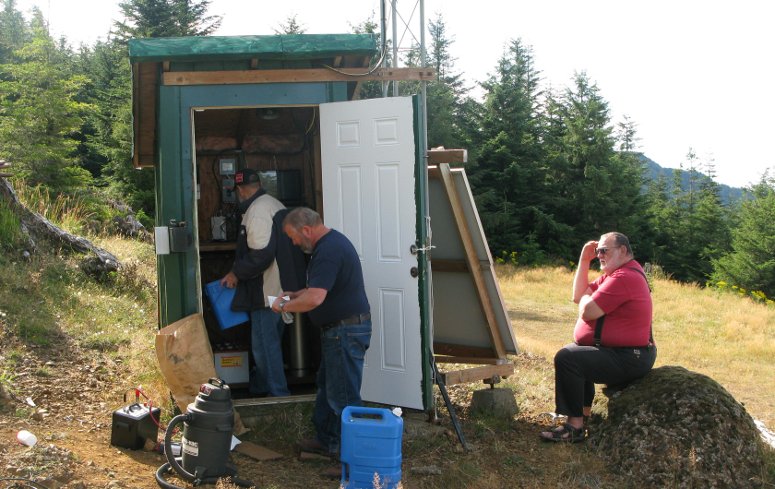 The ants were creating some sawdust which Greg removed.



Greg used some spray in an attempt to kill the ants.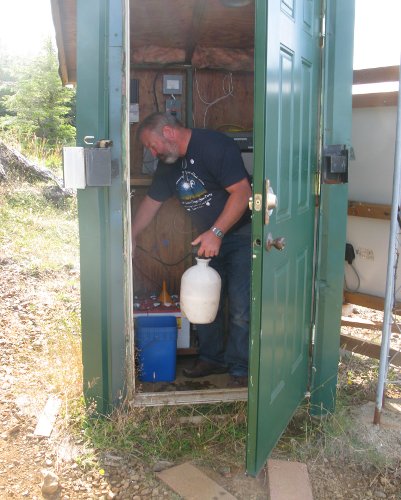 There is logging taking place near the repeater site. Here is a view looking southwest.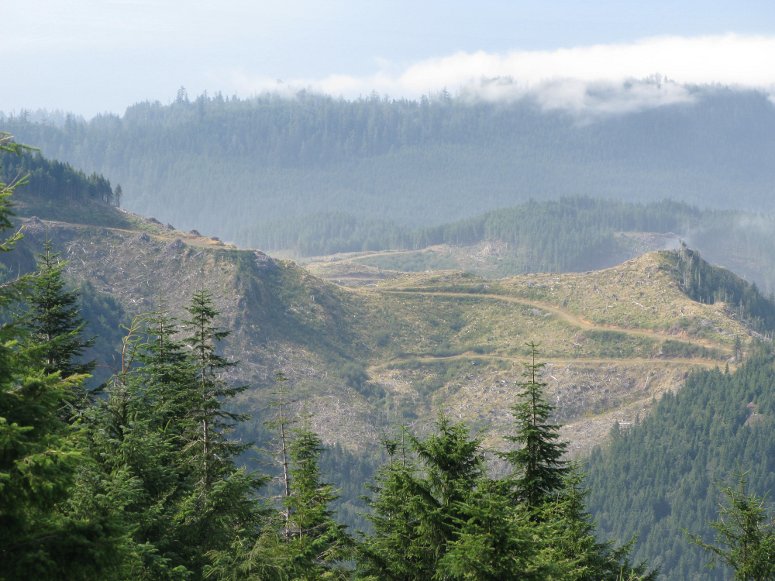 And a view to the west.

Back to main repeater page.