Repeater Visit March 19, 2017
The purpose of this visit was to work on the installation of the solar panels. On this trip were Cameron, AF7DK, and Dale, K7FW. We started digging the holes which will anchor the solar panel frames on our last visit February 11. On this trip we hoped to finish that project. I also wanted to make some measurements inside the repeater building in order to construct a shelf to support the radio equipment. The week before our trip was another with a lot of rain so we were expecting to see some of the impact from that. There was frost on the cars at sea level so we also expected to find it cold at the site -- and indeed there was ice on the puddles near the site and frost on the ground once we reached the site.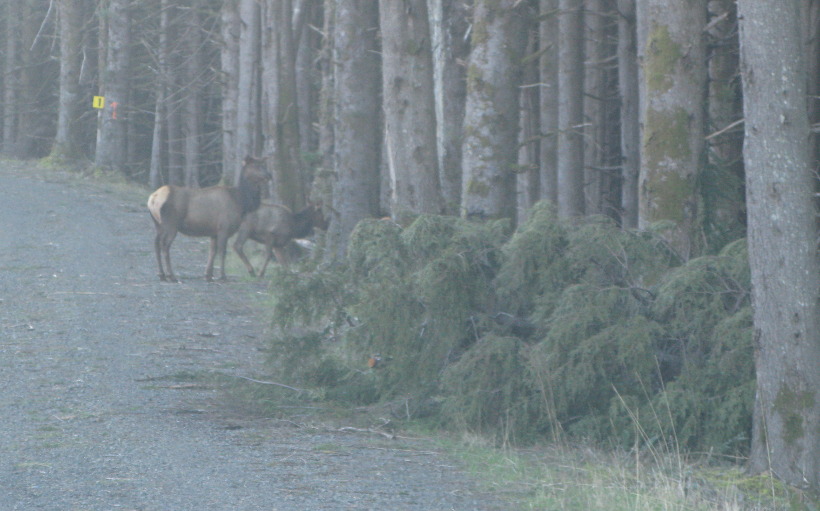 On the drive up just a mile from the road we came across a heard of half a dozen or so elk. We watched them for a bit then I grabbed my camera and managed to get a picture before they had all wandered into the trees. Next trip I will have my camera out during the drive - and also clean my windshield to perhaps get a bit brighter picture.



Not too far up the road is a small quarry. The recent rains have filled it. Neither Cameron nor I can remember if there was water in this on our last trip. I would guess there was. I am sure this will dry up during the summer.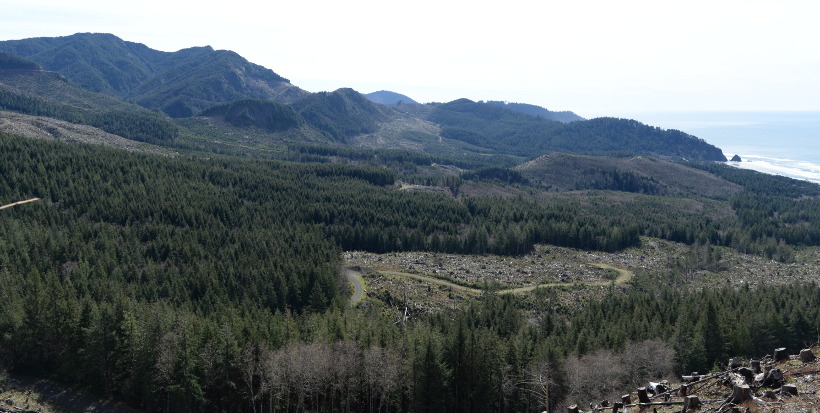 The view from a little way up the road looking south to Arch Cape.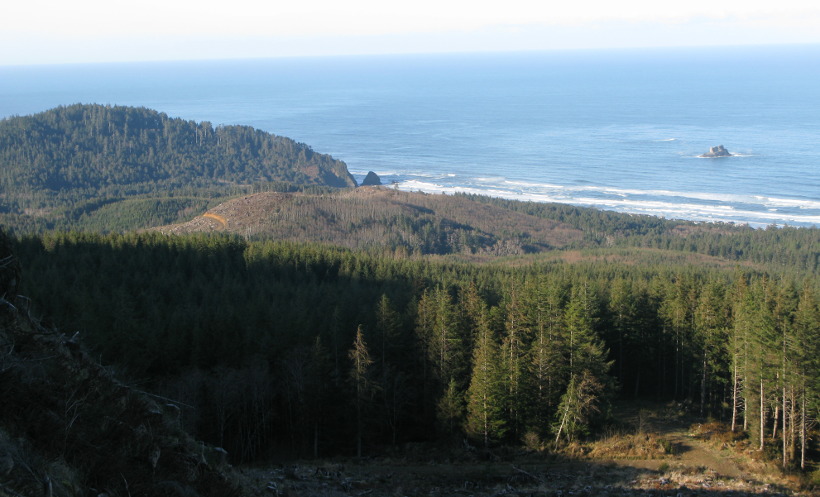 There is the headland at the south end of Arch Cape and Castle Rock off shore.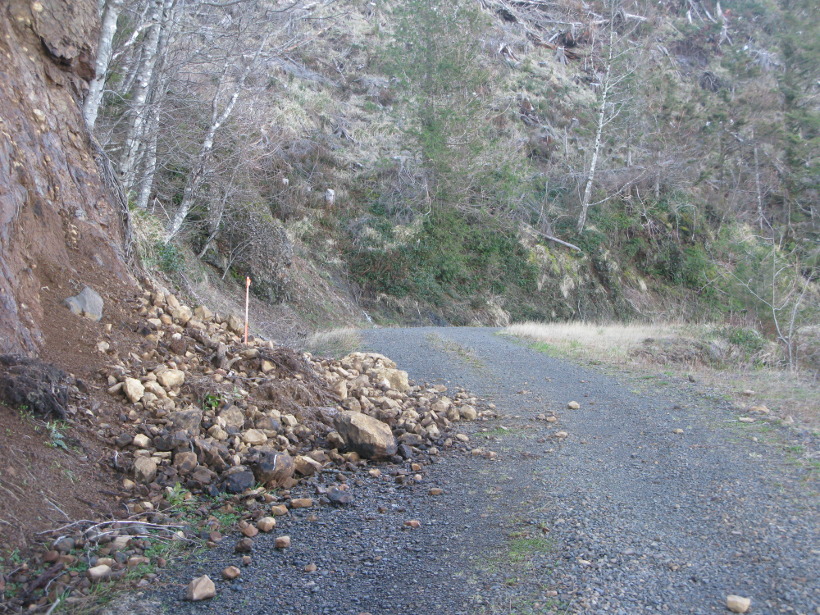 The rains have loosened the clay soil and caused a small slide here. New since our last trip.



The rains also loosened the soil and brought down this tree.



Cameron working on holes for the anchors. Note the frost on the ground.



That ground is more rock than dirt and in all spots the depth is limited by the rock. The digging was hard but we did finish the job - helped immensely by the fact that Cameron is physically fit and up to this task.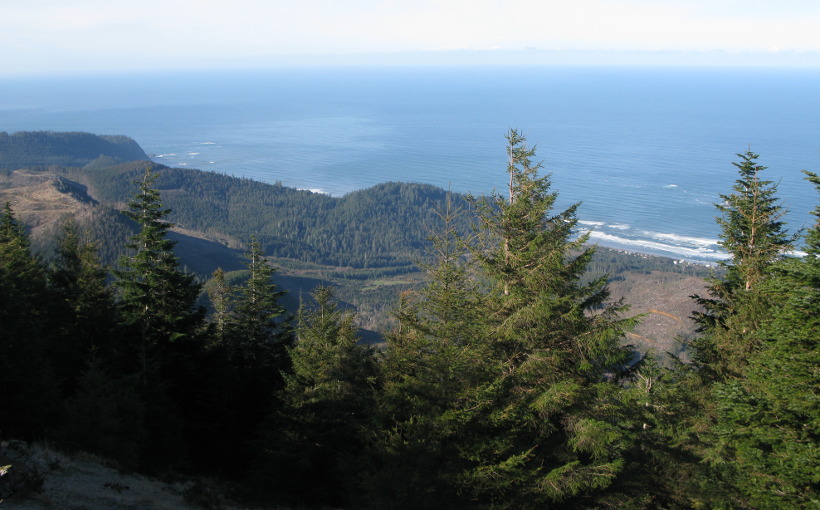 Looking down on Arch Cape and Falcon Cove from the repeater site.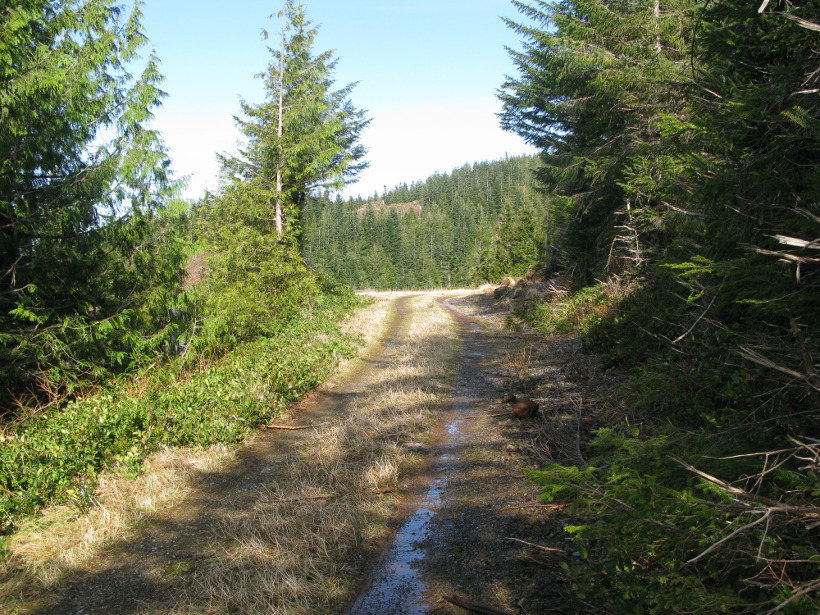 The road heading back. Near the repeater, above the well maintained sections of road.



Looking northwest into Cannon Beach. Note Tillamook lighthouse offshore.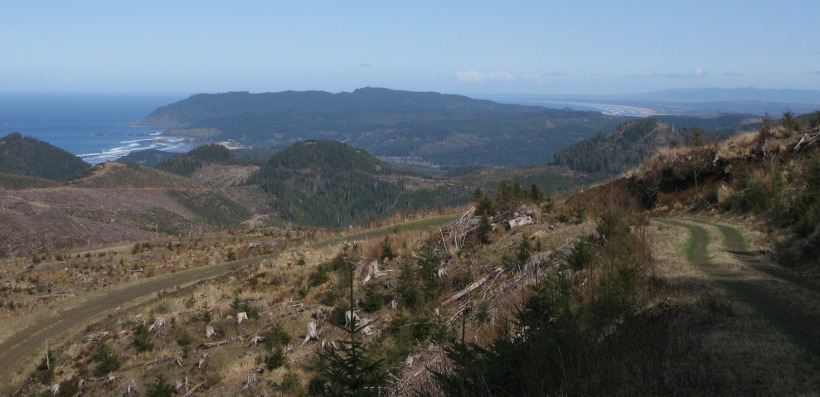 Seaside in the distance on the north side of Tillamook Head.



A view of the Seaside beach. Note the tower to the south of Seaside on Tillamook Head.



A final view of Arch Cape and Castle Rock offshore.


Back to main repeater page.