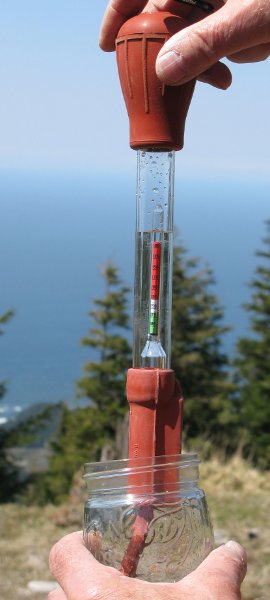 When I first checked the hydrometer I
thought that the float might be stuck to
the side of the glass as the float did not
rise at all. After some jiggling I tried a
second hydrometer but found the same
result. The battery acid (such as it is now)
had a specific gravity of less than 1.1,
as low as the hydrometer will read.
I have never encountered a battery
with a specific gravity this low.